Skip to Content
FHA Licensing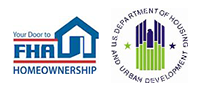 Thinking about getting FHA licensing for your mortgage company? You've come to the right law firm.
These days, there are a lot of lenders interested in becoming an FHA lender. However, the HUD lender approval process is not well understood by most mortgage companies and, more importantly, most are not aware of the important qualification and operating issues facing FHA lenders.
Vestevich & Associates, P.C. will assist your company through the FHA application and approval process in all FHA approval scenarios. If you are interested in obtaining your FHA license, give us a call!
FHA Licensing Services
Non-Supervised Mortgagee
Full Eagle
Branch Offices
Title I
Title II
FHA Nationwide Direct Lending Program
Important Note About FHA Licensing Approval Times
Heightened national interest in FHA lending has resulted in a substantial increase in FHA approval time frames. Because of this, it is more important than ever to start the application process as early as possible in order to avoid unnecessary delay in obtaining your FHA approval.
Related Article – FHA State Mortgage License Exemption Myth
The Finance Industry's Licensing Authority Since 1996