Skip to Content
Obtaining Mortgage Licensing for Your Business
Our Mortgage Licensing Lawyers are Here to Help You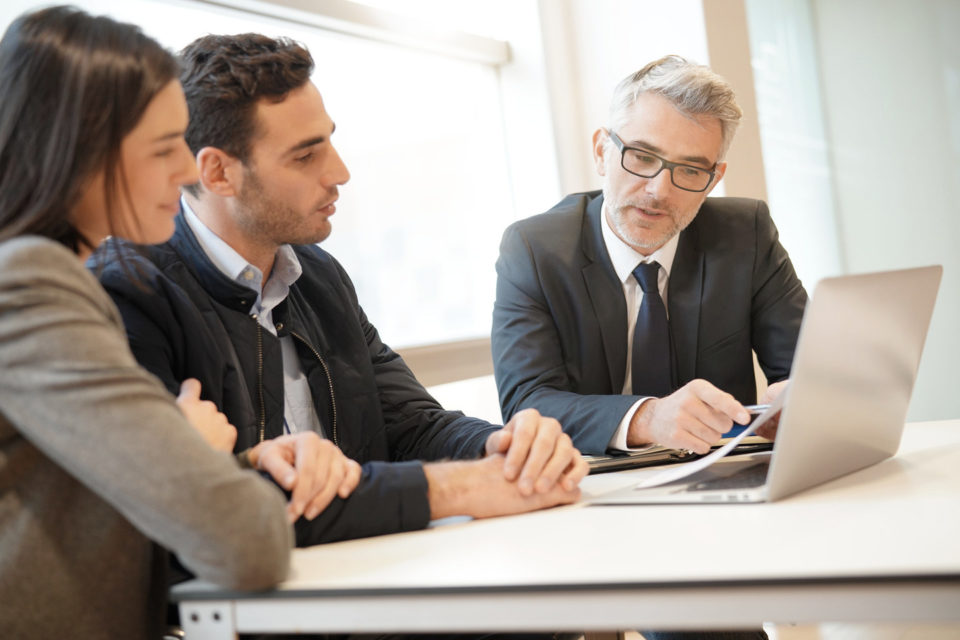 Unless exempt, mortgage companies must obtain mortgage licensing in all states in which they conduct business. Whether your company is a mortgage broker, mortgage banker, mortgage servicer, or mortgage investor, Vestevich & Associates will help your company obtain the mortgage licensing it needs in order to conduct business in any state.
Our team of licensing lawyers provides full-service, nationwide, professional mortgage licensing assistance in all 50 states. For almost 25 years, we've handled thousands of licensing matters for our clients. You can rest assured that your mortgage licensing matters will be handled professionally and efficiently. Call us today for more information, or to set up a consultation.
Getting started with Mortgage Licensing
If you're planning to start your own mortgage business or to start lending in one or more new states, there are a lot of things you will have to check off on your to-do list. This isn't the type of business you can just jump into. Mortgage licensing takes time, patience, planning, a knowledge of state licensing laws — and the right mortgage licensing law firm partner.
Vestevich & Associates will help your company with the entire mortgage license application process, start-to-finish: corporate filings, resident agents, DBA filings, bonding, applications and working with state licensing regulators through the mortgage license application investigation process. We understand how overwhelming and time consuming this process can be. We also know that you are a lot more efficient at running a mortgage business than you are at handling mortgage licensing. That's why we're here. We handle the licensing so that you can handle the lending. Why not let the licensing professionals take care of your company's mortgage licensing matters so that you can focus on what matters most – your business.
Mortgage Licensing – Frequently Asked Questions
We've compiled answers to a few of our most frequently-asked mortgage licensing questions, below, which many of our clients have found helpful.
If you have any questions, please do not hesitate to reach out to us.
Who Can Be a Qualified Individual for a Mortgage Company?
Almost all states require that mortgage company license applicants have a "qualified individual" or "licensing qualifier" in order to apply for a mortgage license. Mortgage company licenses are issued to companies based upon the mortgage industry experience of the licensing qualifier. At a minimum, the mortgage licensing qualifier must possess "policy-making authority". Accordingly, most states require that the licensing qualifier be appointed as a corporate officer, with corporate officer authority.
Depending on the state, and the type of mortgage license to be obtained, the mortgage licensing qualifier must also have additional qualifications. Generally, the licensing qualifier must be a licensed mortgage loan originator, and have recent mortgage industry experience (with the most common requirement being that the licensing qualifier must have at least 3 years of verifiable mortgage origination experience out of the last 5 years). Several licenses have more stringent background experience requirements. Finally, the licensing qualifier should not have any derogatory background history issues with respect to credit, criminal, regulatory, financial, or litigation problems.
Because a mortgage licensing qualifier must be licensed as a mortgage loan originator in many states, it is a good idea for that individual to take and pass the Uniform State Test (UST), or the National Test with Uniform State Content. Otherwise, the licensing qualifier will be required to take a test in every state where a mortgage loan originator license is required.
How Much Does a Mortgage Company License Cost?
To apply for and maintain mortgage licensing, a mortgage company is required to pay a variety of fees. Though the cost of each fee will vary by state, by license type, and by vendor, mortgage licensing fees in any given state will typically include the following:
Initial Mortgage Licensing Fees
Corporate Filing Fee, and certified formation document fee
Resident Agent Fee
Assumed Name Application Fee (if applicable)
Background Investigation Fees (credit, criminal)
Bond Premium
Application Fee (per location to be licensed)
NMLS Fee
Annual Renewal Licensing Fees
Corporate Renewal Application Fee
Resident Agent Fee
Bond Premium
Renewal License Application Fee (per location to be licensed)
NMLS Fee
Supervisory Fee / Volume Fee / Examination Fee (if applicable)
How Do I Make Changes to My License or Amend Information on My License?
Mortgage licensing is not a "set it and forget it" activity. It is an important, ongoing obligation. All mortgage companies have a continuing duty to update information previously provided to state mortgage licensing regulators when facts and circumstances change. Updates must be provided with respect to changes affecting both companies, and their principals. It is important to note that there are specified time deadlines to file licensing change documentation.
Failure to comply with licensing filing requirements with respect to reporting changes can result in BIG problems for your company. It is not uncommon for companies that fail to timely report changes to be subjected to regulatory enforcement actions resulting in administrative orders, and thousands of dollars in administrative fines. Also note, if your company holds mortgage licensing in multiple states, timely notifications and filings must be provided to all regulators which supervise your company.
Although not a comprehensive list, changes in any of the following areas will require regulatory reporting within specified timeframes: credit status, criminal history, regulatory enforcement, financial condition, and litigation history. Further, changes in many other aspects of the company or its principals require advance notice (e.g. 30, 60, 90 days) and/or prior regulatory approval: changes in company officers, directors, shareholders, company address, company name, company legal entity type, new assumed names, etc.
Contact Us for Help with Your License
The licensing lawyers at Vestevich & Associates have you covered for all matters involving mortgage licensing, consumer loan licensing, sales finance licensing, and commercial lending licensing. We have an extensive background in all of the areas of finance licensing, giving us the tools and experience needed to help your company with all of its licensing needs.
Call us today to learn more about how we can help your business.
The Finance Industry's Licensing Authority Since 1996